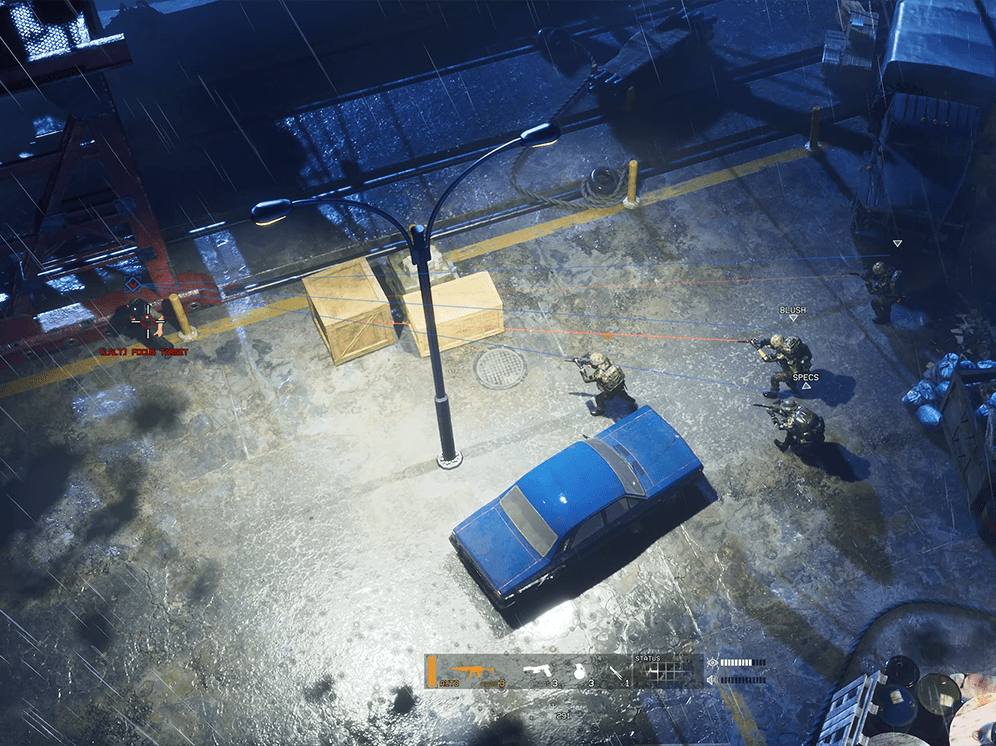 Story driven campaign
A paramilitary-turned terrorist organization known as SBR have carried out a series of attacks on civilian targets in the Eastern European nation of Salobia. Thunder has been deployed to locate SBR leader Marko Antonov and put an end to his campaign of terror.
Designed to be played in 4-player co-op, the 9-mission campaign takes you through various scenarios where teamwork and communication is key to completing each operation successfully.
In solo mode, you will be joined by three AI teammates who will react intelligently to each situation they face. You can also take charge and issue them with a variety of individual and group commands to ensure they are executing your plan. How much you manage them is completely up to you.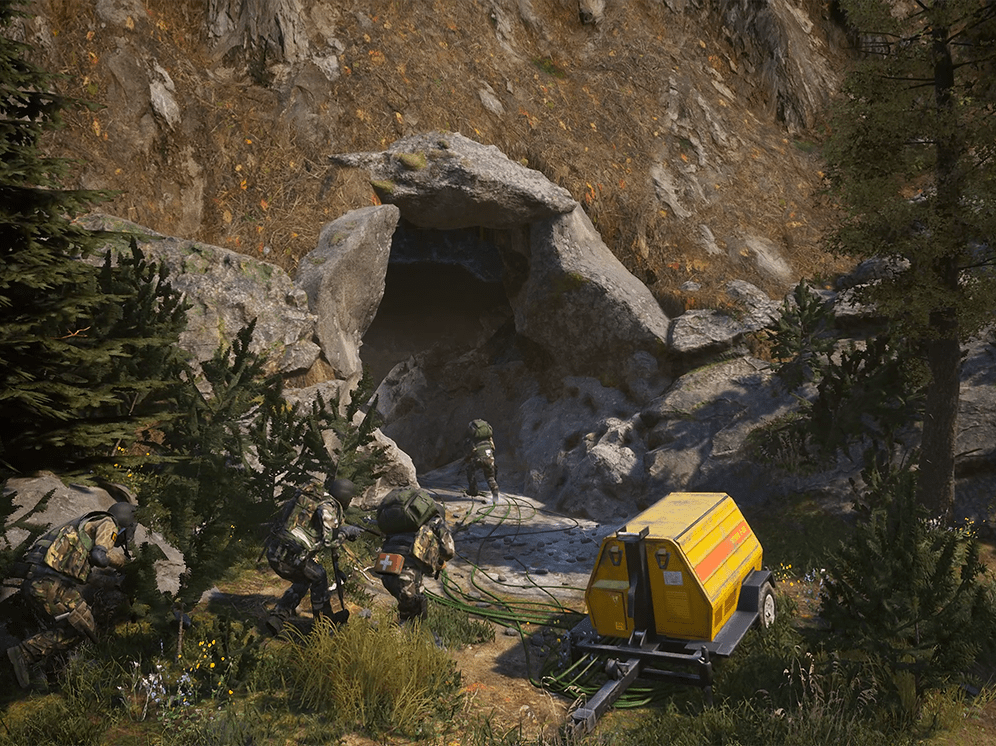 Realistic gunplay
Thunder Tier One isn't your typical top-down shooter and it's not as simple as staying behind cover and clicking on heads. You need to use both your knowledge and the wealth of weapons at your disposal to be successful.
Each weapon has unique attributes such as handling, rate of fire, muzzle velocity, effective range and accuracy. These characteristics, combined with the type of ammo loaded, will determine how accurate your shots are, how much damage is dealt against armored and unarmored targets, whether the round penetrates an object being used for cover and the damage and trajectory of the round if it does. And ultimately, they'll determine whether you are able to effectively complete your mission objectives.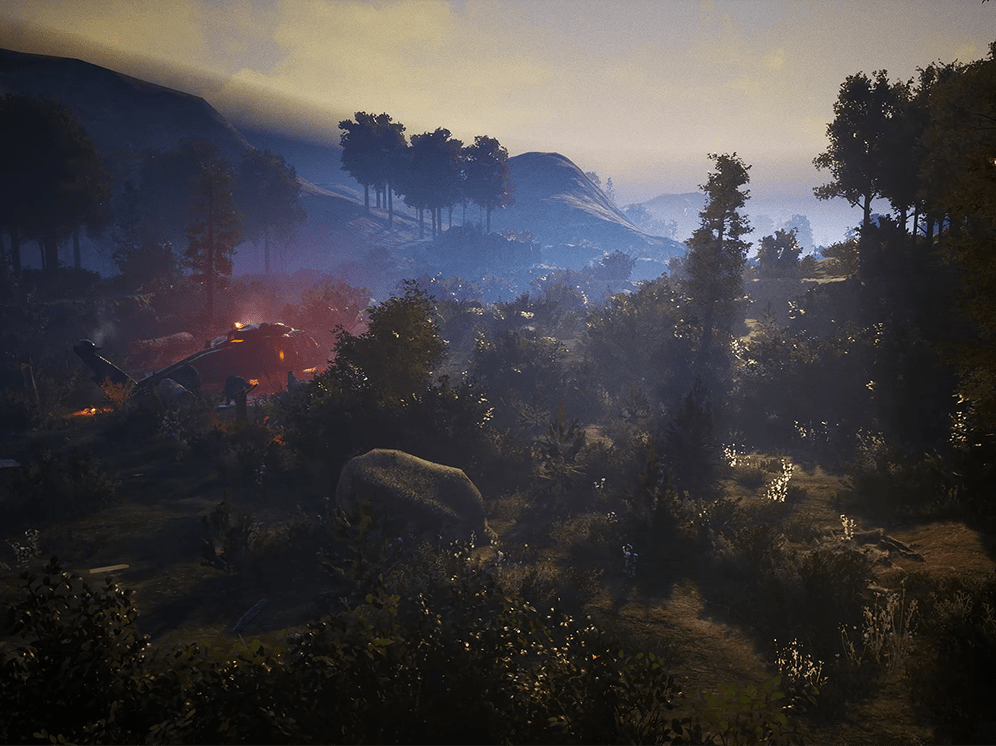 PVP & PVE Modes
In addition to the campaign, Thunder Tier One has four multiplayer modes to test your skill set.

– Exfil: a 4v4 mode where the attacking team is tasked with exfiltrating a package within the time limit and the defending team with preventing it by any means possible.
– Advance and Secure: a 4v4 mode where the teams go head-to-head to try and secure a series of sectors and claim victory.
– Domination: a PVE mode where a team of up to four players race against the clock to secure a series of checkpoints, disarm explosives, and defend against counter-attacks.
– Deathmatch: the free-for-all classic with up to 8 players.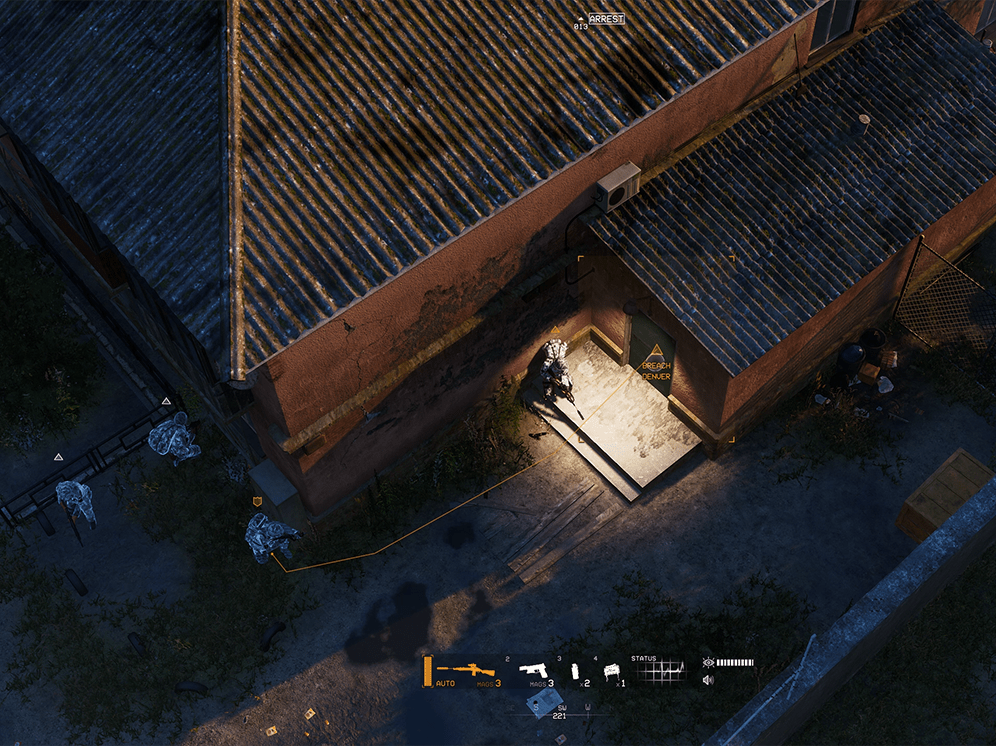 Full modding support
Created by a small group of developers who wanted to share their passion for modding through Thunder Tier One, fans can add and modify missions, weapons, AI behaviour, equipment, and everything else in-between using the dedicated modding tool.